Our new Sponsor a Bun Sceme has been launched!
Our new Sponsor a Bun scheme gives you the opportunity to sponsor one of our Fat Fluff resident buns. Our current gang includes Museli, Halo, Ariel, Pixie, Nakia, Gandalf, Shuri and Percy.
Each Fat Fluff is available for sponsorship at £24 a year or alternatively you can sponsor the whole Fat Fluffs gang for £60 a year.
Sponsorship will include a photo, car sticker, birthday card, certificates and updates throughout the year.
Meet The Gang!!
Percy Percy Percy Percy Percy Percy Percy Percy Percy Percy Percy Percy Percy Percy Percy Percy
Percy is such a gentle little man who just loves everyone! He wants to be friends with all the fat fluff buns, which was apparent as soon as he went into the group. Percy is a sweetie, he enjoys being around people and will wander around your feet in hope of nose rubs and attention, he will even come hopping over when you call his name. Percy came to us when his owner became unwell and was no longer able to care for him. It was clear when he arrived that he was in need of some extra TCL. We noticed he had a sore, watery eye and on further inspection we found he also had dental problems, which require regular trips to the dentist. There are several other rabbits with dental problems in the group, so Percy fits in well. He has also shown some early signs of arthritis in his back legs. Percy is a lovely character and is adored by all of us, he is kind natured and funny to watch. Percy loves bounding around with all the other fluffs, exploring new things and snoozing in his bed. He also love it when the human visitors pop in to say hello. He is usually the first one to greet you and see if you have any treats on offer. Percy prefers to stay in the house and snuggle with his friends, rather an taking a trip down the garden. He is a homely boy who loves his creature comforts.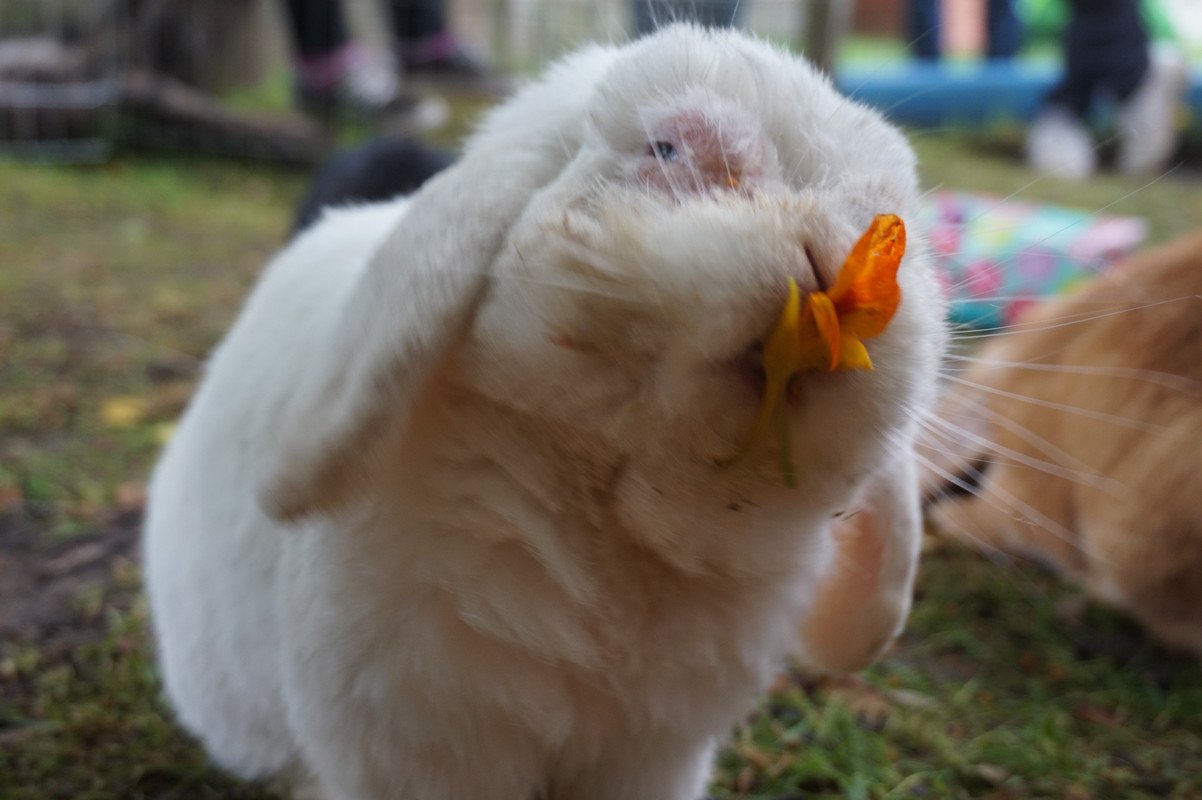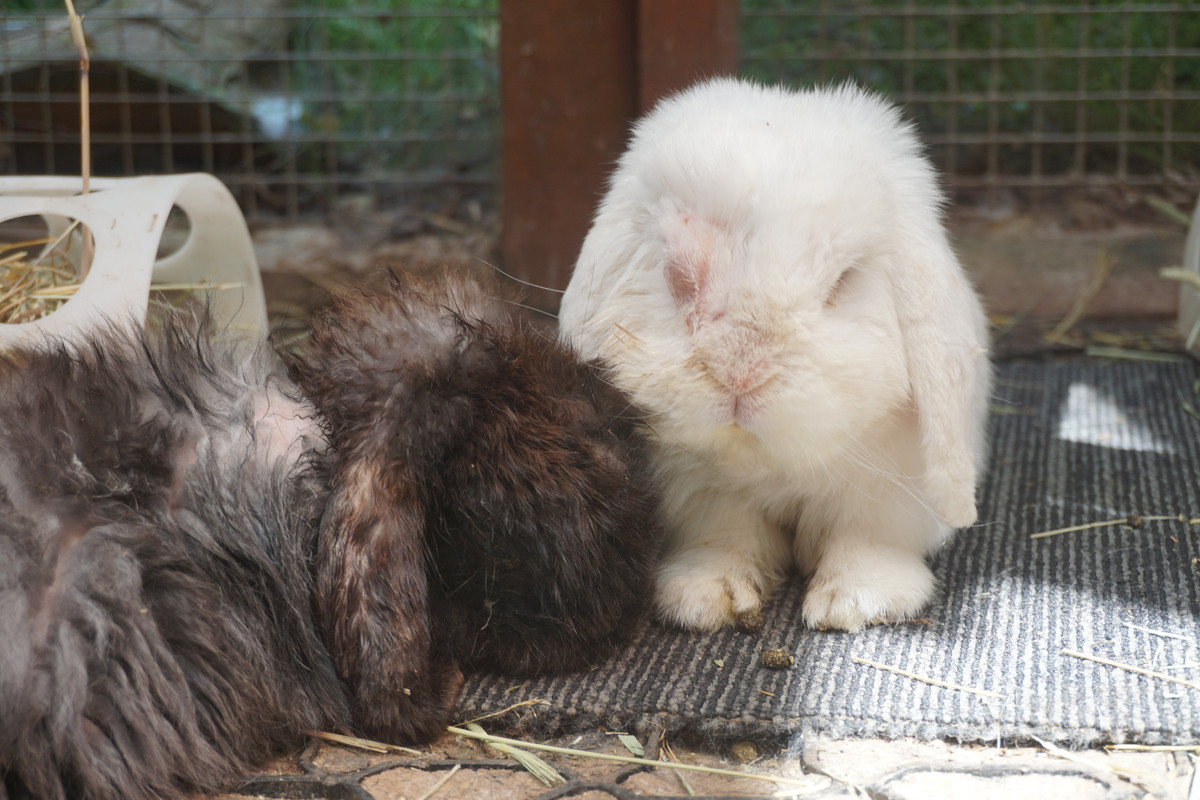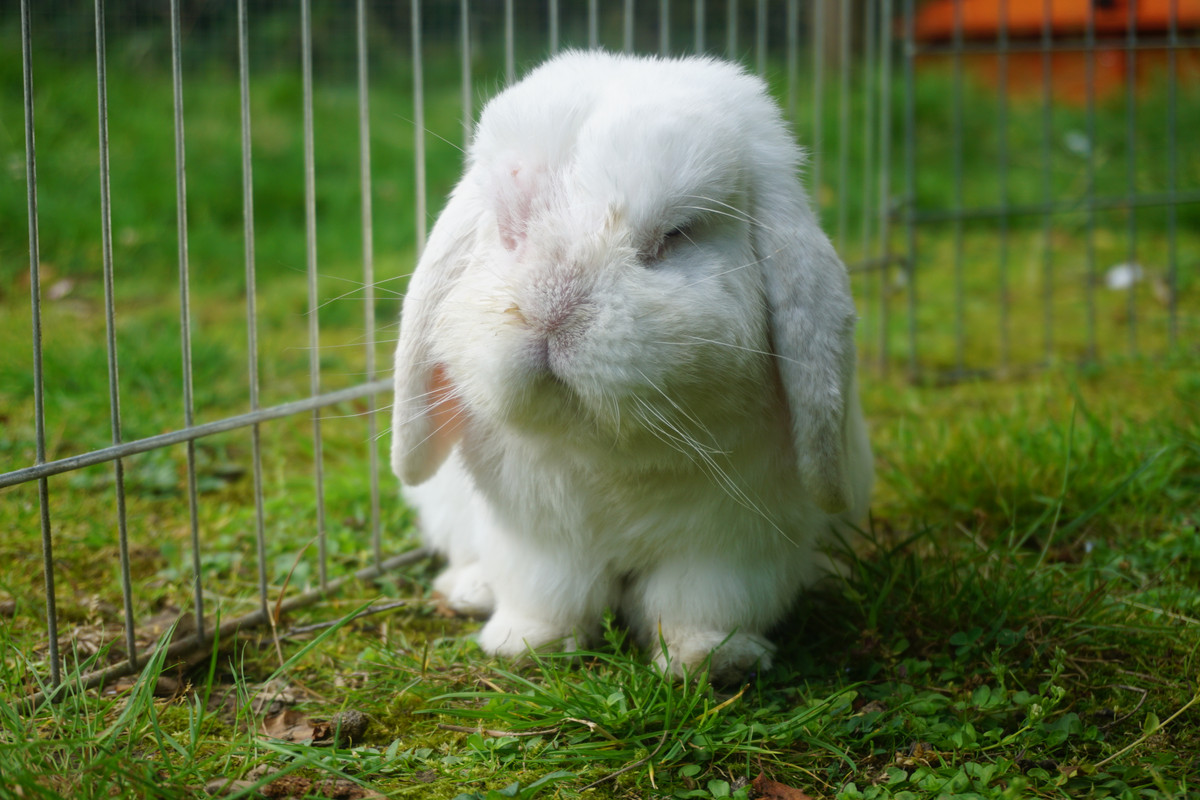 Shuri Shuri Shuri Shuri Shuri Shuri Shuri Shuri Shuri Shuri Shuri Shuri Shuri Shuri Shuri Shuri Shuri
Shuri is a funny bun, she gets over excited easily and goes into a crazy bunny moment; racing around, shaking her bun and doing a little wiggle. Shuri loves being around people and especially loves nose rubs. Shuri was surrendered with Nakia but they were living separately. Having been abandoned by their previous owner and left with family members who were not prepared to take on rabbits, we took them in. Shuri came to us with a skin complaint and mites which we treated. However, after going in for a routine spay she came back to us behaving unusually. After sexing shuri again we found that she in fact had both male and female parts which confused both us and the vets. With the option of putting her through a third surgery to explore whether there is a hidden testicle we decided this would be too invasive. Due to the difficulty with bonding her with a single rabbit and the potential risk of testicular cancer in the future, she has joined the fat fluffs group. Shuri is a friendly bun, she enjoys attention and loves being around the other fluffs. She is close to Percy and Nakia, the three lops are inseparable. Shuri is a lively girl she loves adventuring in the garden and trying out new things. She loves food and will race over if she thinks you have food.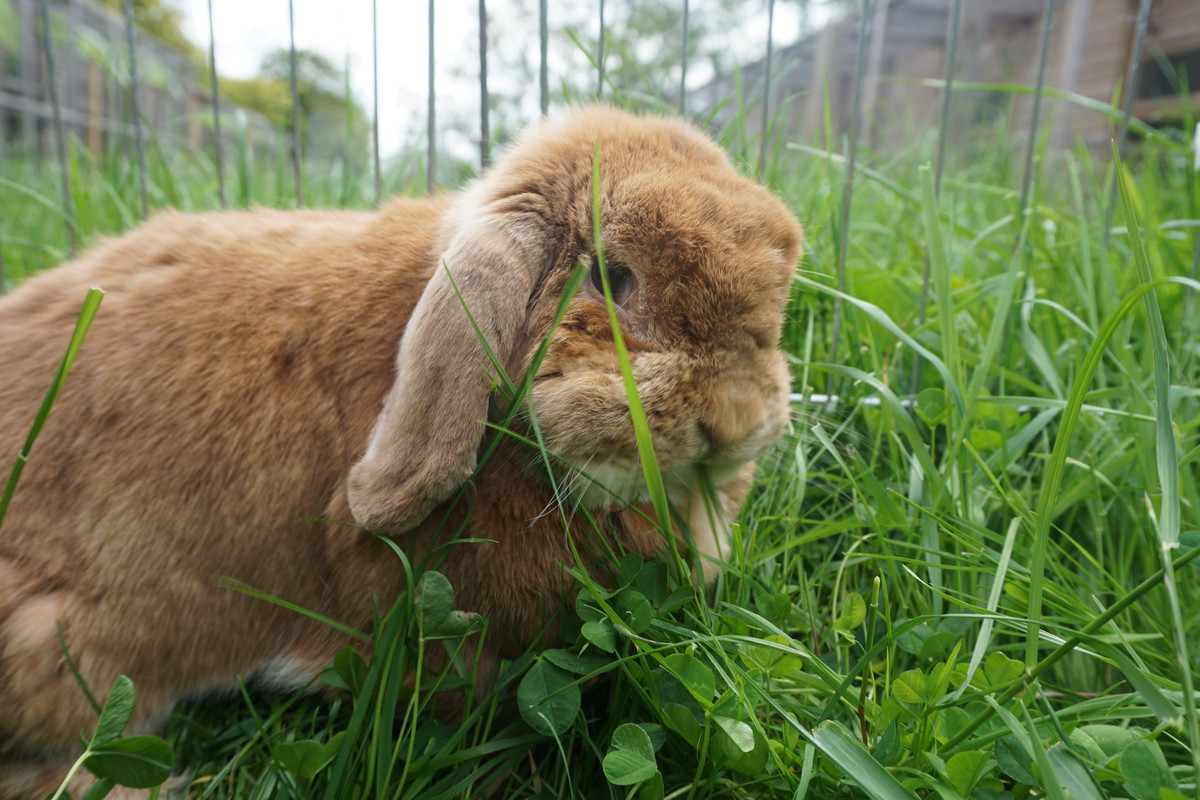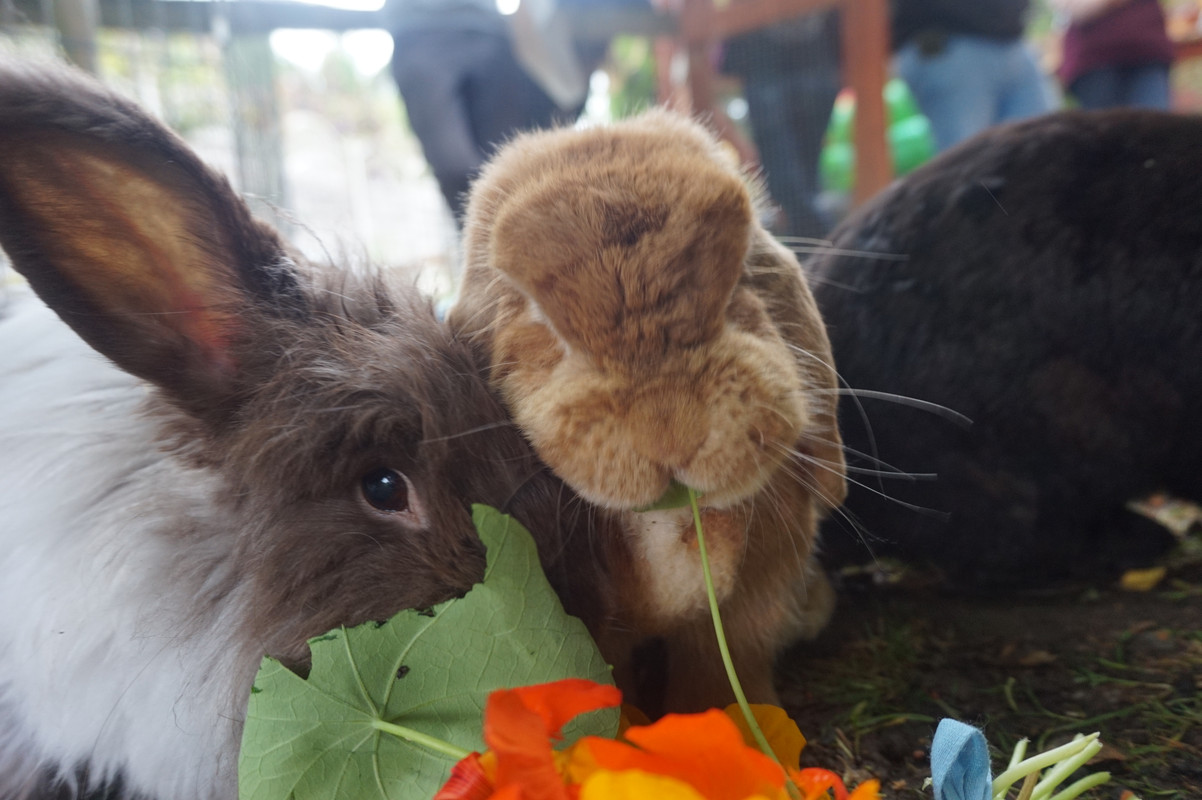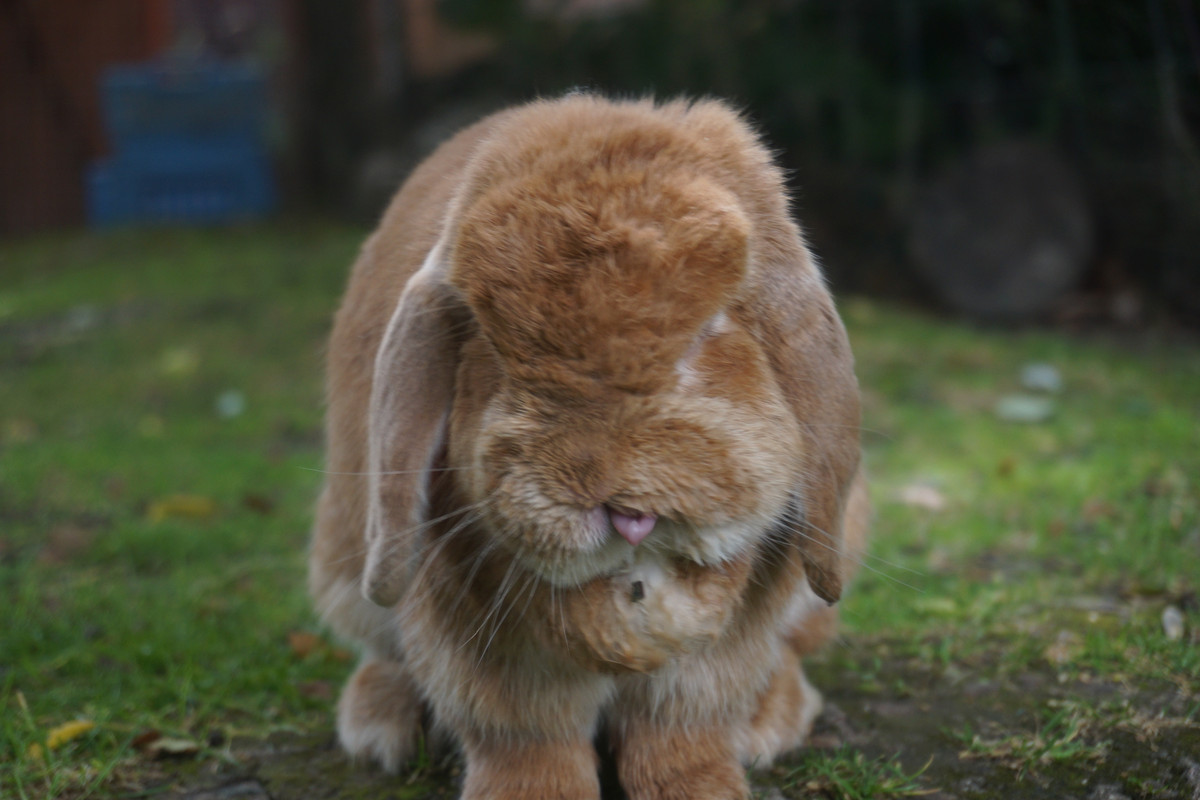 Gandalf Gandalf Gandalf Gandalf Gandalf Gandalf Gandalf Gandalf Gandalf Gandalf Gandalf
Gandalf is an easy going rabbit who enjoys being around the other fluffs. He also loves nose rubs and will sit in front of you with his head down for a fuss; he would stay like this all day if he could. When he is not getting nose rubs his face is in the food bowl, he loves munching. Gandalf was surrendered to us alongside his bunny friend because their owner was suffering from rabbit related allergies. Due to the amount of work Gandalf's fur requires we made the decision to keep him at fat fluffs to ensure his fur and health is maintained. Gandalf loves grooming the other buns and has a good friendship with Pixie and Museli. Gandalf is definitely in charge of the Fat Fluffs group, he makes sure everyone gets on and they all have a great respect for him. Gandalf also loves flopping out in the sand pit and has made it his own, he enjoys digging a little hole for himself to lay down with his legs stretched right out. He also loves being out in the garden, he will race down all the way to the bottom, munching on the longest grass and keep guard over the others. He is a real fluff ball, the easiest to spot out in the garden, he loves to collect up all the leaves and twigs in his fur.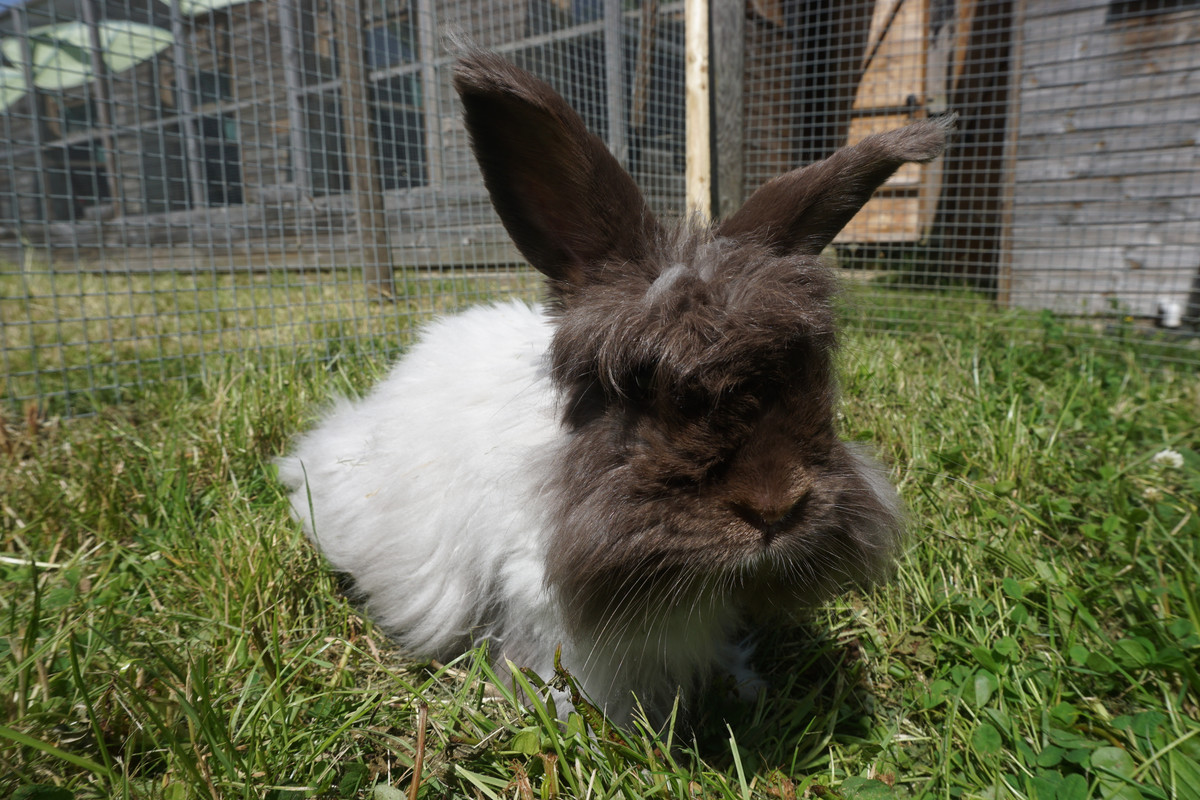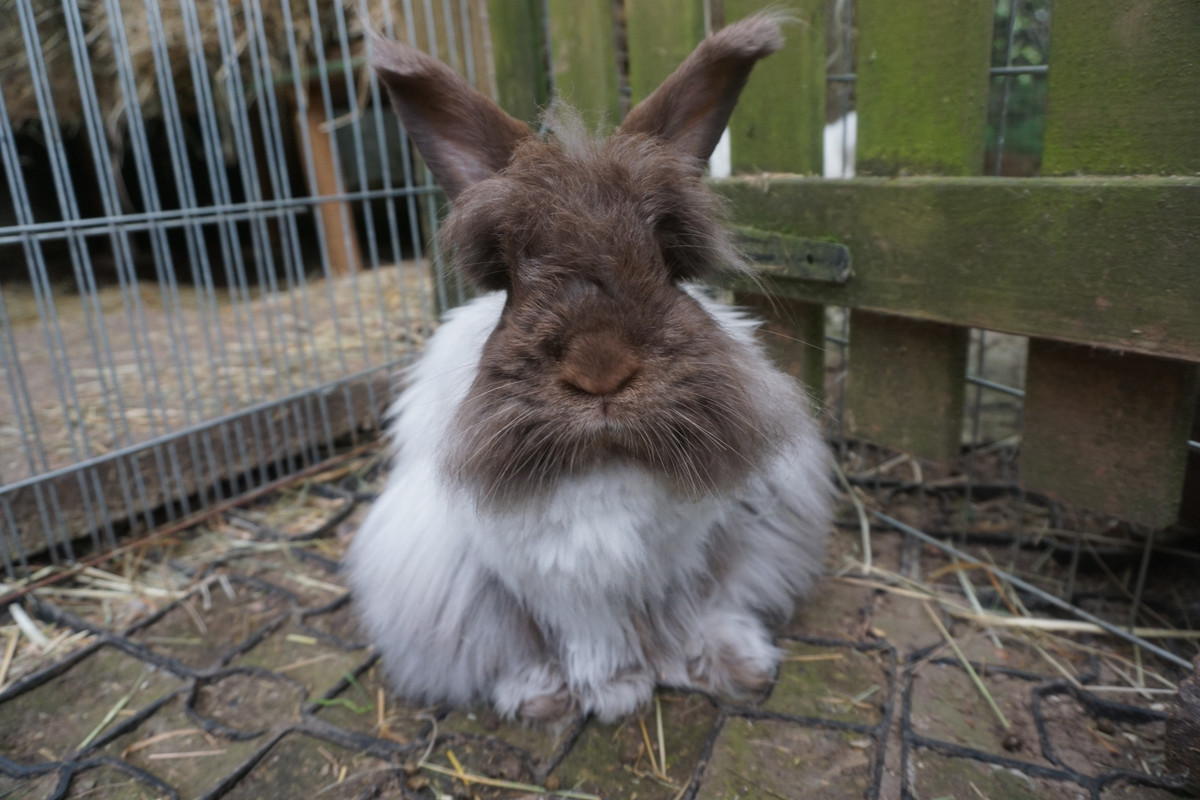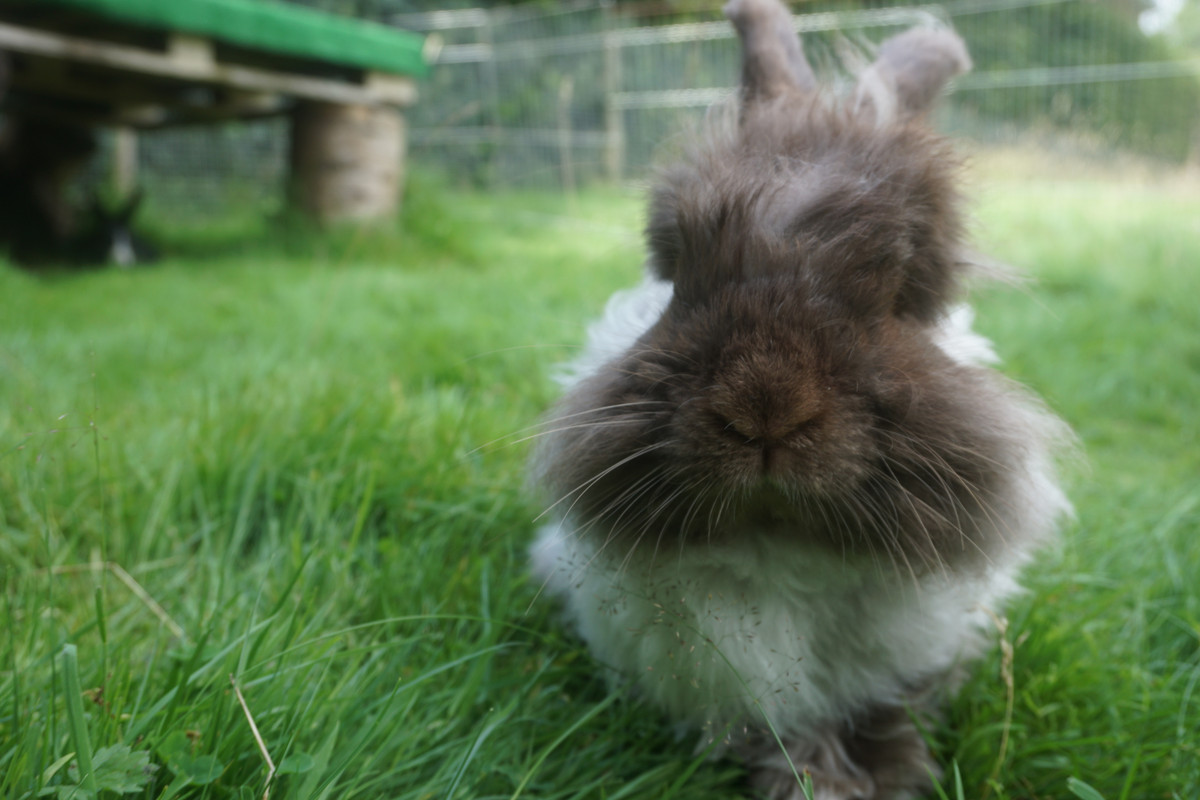 Nakia Nakia Nakia Nakia Nakia Nakia Nakia Nakia Nakia Nakia Nakia Nakia Nakia Nakia
Nakia is a quiet bun, she likes her own space and is quite chilled out. She enjoys being around people and having a little cuddle, nose rubs and seeing if you have any tasty treats. Nakia was surrendered to us alongside Shuri after being abandoned by their owner and left with family members. When Nakia was health checked on her arrival we found she had dental problems, her front teeth were overgrown and misaligned and her back teeth had very bad spurs. She had to go to the vet to have several teeth removed and she also requires regular trips to the dentist throughout her life. Nakia enjoys spending time flopped out in the garden, taking it easy. She also likes the company of the other fluffs, particularly Shuri and Percy. When Nakia teams up with Shuri they can be very cheeky and turn into double trouble, having fun and winding the other fluffs up. Nakia loves food, but she can some times struggle to get to the best treats before the others eat them; due to having no front teeth. She is very entertaining to watch out in the garden, she has a good time with the other buns but for some reason she has taken a dislike to Ariel. As long as Ariel keeps her distance Nakia is a happy bun.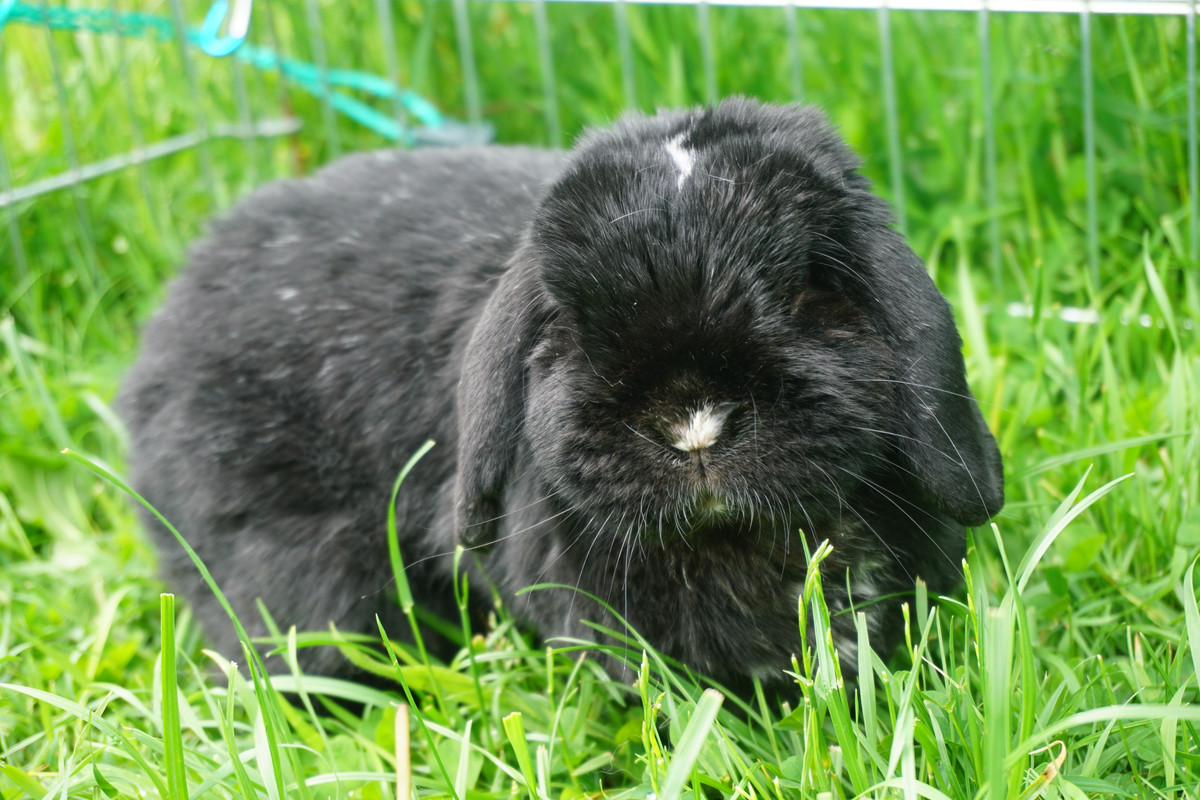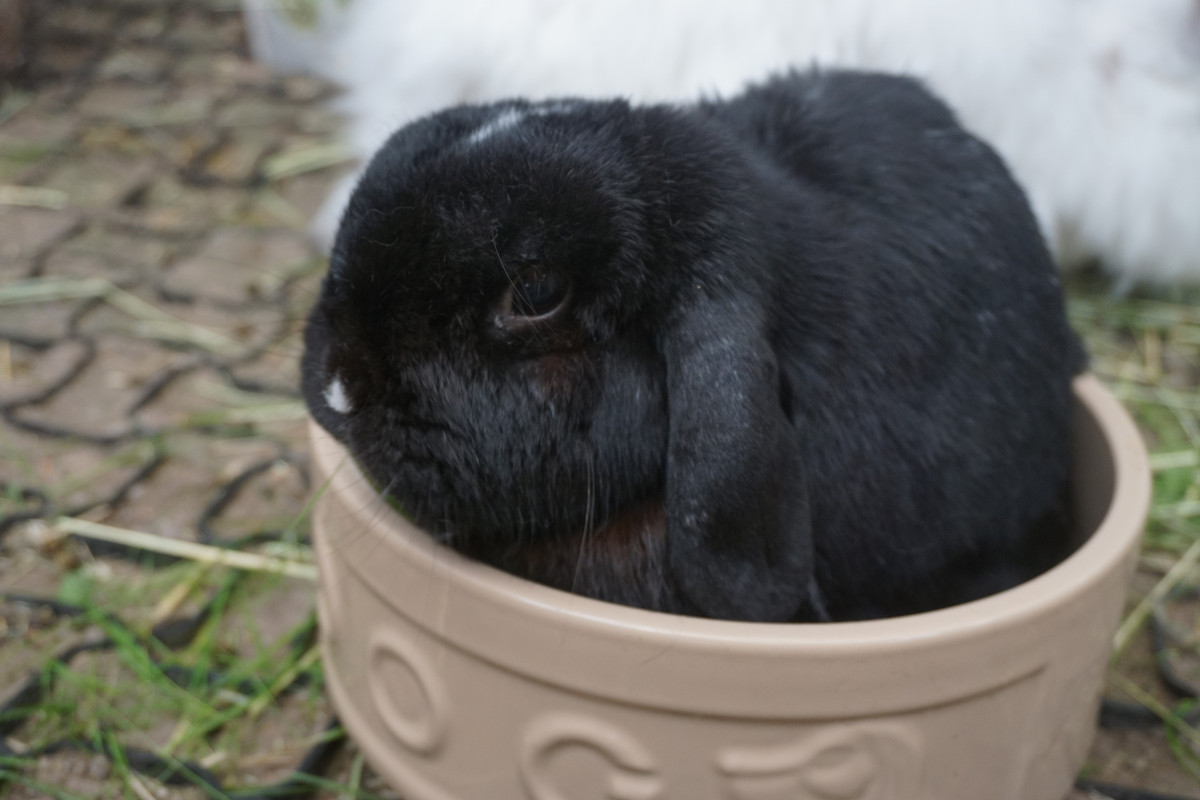 Ariel Ariel Ariel Ariel Ariel Ariel Ariel Ariel Ariel Ariel Ariel Ariel Ariel Ariel Ariel Ariel Ariel
Ariel is a little pocket rocket! She is a little girl with a big personality, and is very quick on her feet. She is very difficult to catch in the mornings, as she has ninja skills and fast reflexes. Ariel came to us at Fat Fluffs because of her ongoing pasturella issue; she has a particularly bad case of snuffles and for a long time various medications had little or no effect on her but we have now found one that helps and fortunately she doesn't mind it too much! Ariel, along with Gandalf and Pixie all go into a nebuliser to help clear their airways. They all snuggle together, happily munching treats until it is finished. Ariel is a sweet little lady who will always come over to say hello, when she is out in the garden. She likes to find out what you're up to and whether you might have a piece of banana ... her favourite treat. If you happen to disappoint she soon flicks her feet out at you and flies off down the garden doing mad binkies. She loves nose rubs and will hop over and push her head down in front of you, asking for a fuss. She also loves the other buns, when she first arrived with us and saw how big the garden was she hid alongside Rupert to ensure she didn't get lost. Ariel gets on with everyone but much prefers her own company. She does like to snuggle up to Percy on cold days and can usually be found next to him in the shelter.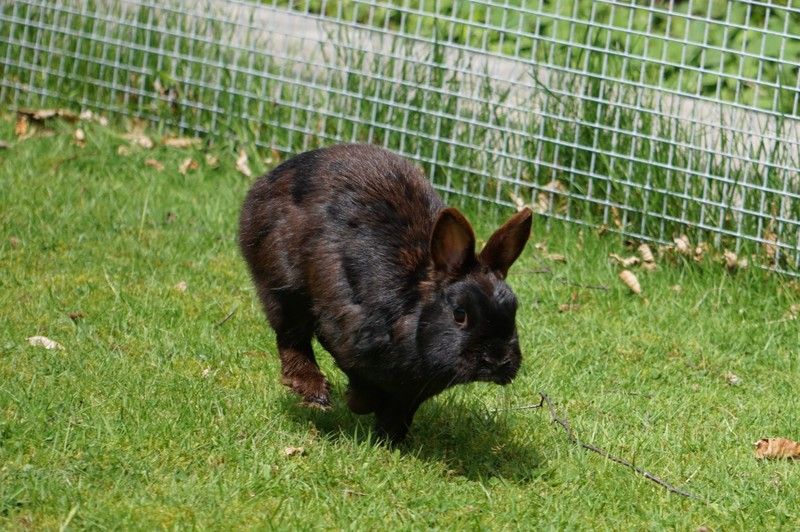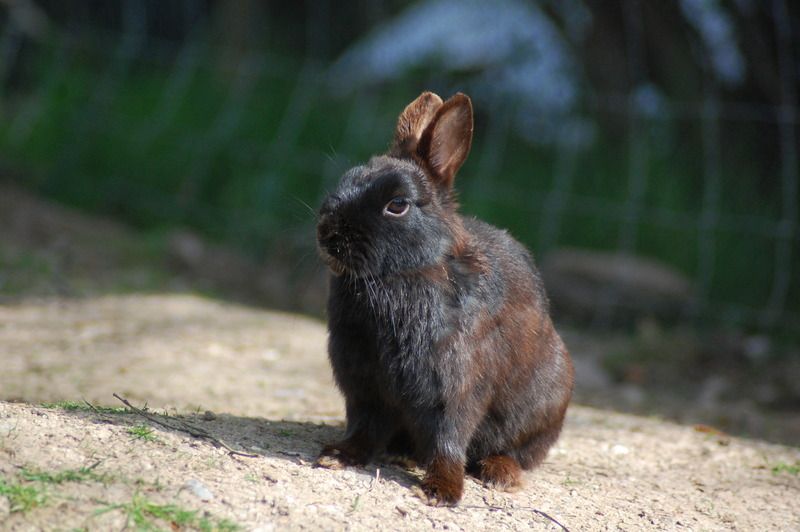 Halo Halo Halo Halo Halo Halo Halo Halo Halo Halo Halo Halo Halo Halo Halo Halo
Halo is an independent girl that likes things done her own way. She can sometimes get left out of the group and is often found right at the bottom of the garden, enjoying her own patch of grass in peace. Halo is a friendly rabbit that loves nose rubs but she quite often gets into some scrapes with the other buns when they don't agree, usually Museli! Halo was both rescued from a school where all the bunnies were subsequently found to have health issues. Halo is part of the Fat fluffs group due to a persistent abscess at the base of her back teeth. This has also caused problems with one of her eyes due to an abscess pushing upwards from a tooth. She has limited sight in this eye and she is on daily eye medication as well as antibiotics. She also has very crooked front and back teeth which require regular trips to the dentist to keep maintained. Halo is very good with her medication and puts up with a lot, as long as there are tasty treats in it for her. She is a super sweet, loving girl. She will hop and skip over to say hello and to see if you have any treats.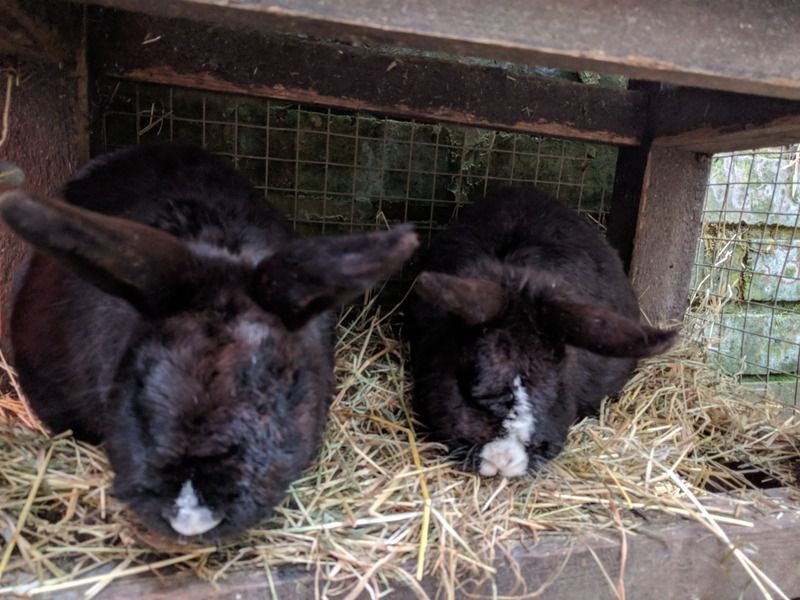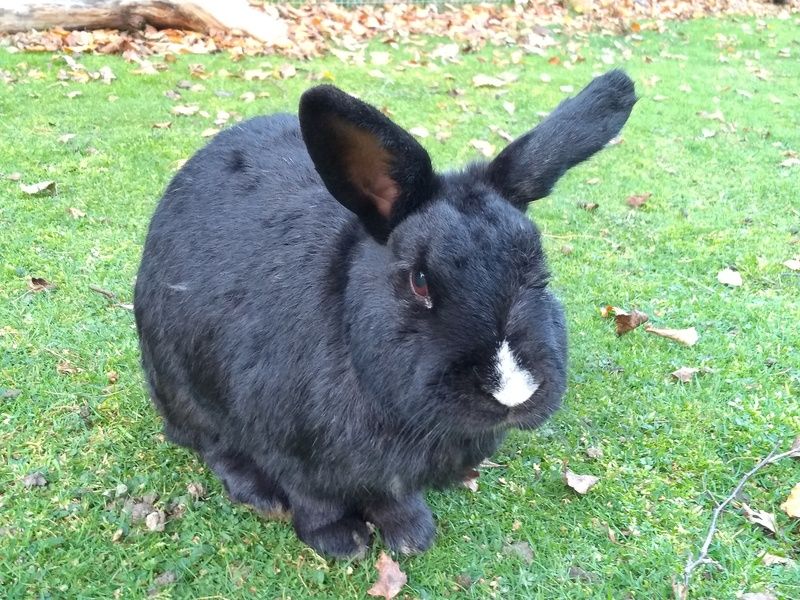 Museli Museli Museli Museli Museli Museli Museli Museli Museli Museli