Our new Sponsor a Bun Sceme has been launched!
Our new Sponsor a Bun scheme gives you the opportunity to sponsor one of our Fat Fluff resident buns. Our current gang includes Rupert, Arial, Burt, Muesli, Pixie, Rosie, Halo, Angel, Mogwaii, Sweep and Neille
Each Fat Fluff is available for sponsorship at £24 a year or alternatively you can sponsor the whole Fat Fluffs gang for £60 a year.
Sponsorship will include a photo, car sticker, birthday card, certificates and updates throughout the year.
Meet The Gang!!
Ariel Ariel Ariel Ariel Ariel Ariel Ariel Ariel Ariel Ariel Ariel Ariel Ariel Ariel Ariel Ariel Ariel
Ariel is our tinky tiny little girl with a big personality! Ariel came to us at Fat Fluffs because of her ongoing pasturella issue; she has a particularly bad case of snuffles and for a long time various medications had little or no effect on her but we have now found one that helps and fortunately she doesn't mind it too much! Ariel is a cheeky little bun who will always come up to you to find out what you're doing or whether you might have a piece of banana ... her favourite treat - if you happen to disappoint she soon flicks her feet out at you and flies off down the garden doing mad binkies. She loves the other buns and when she first arrived with us and saw how big the garden was she hid alongside Rupert to ensure she didn't get lost.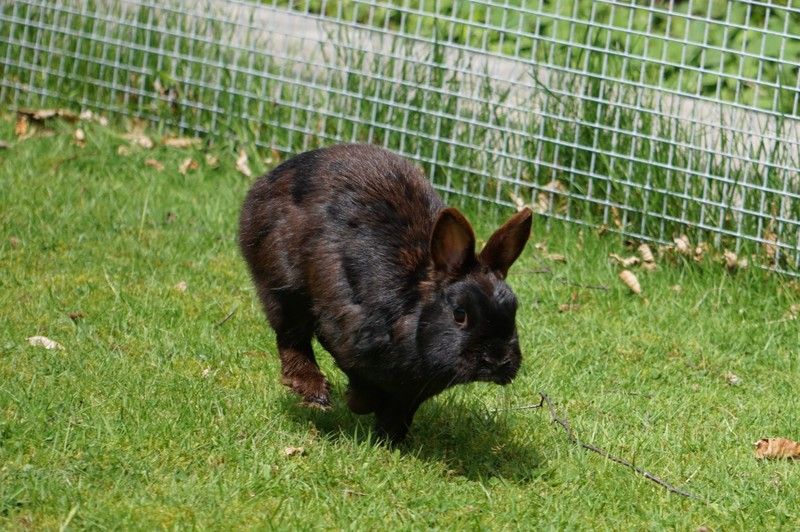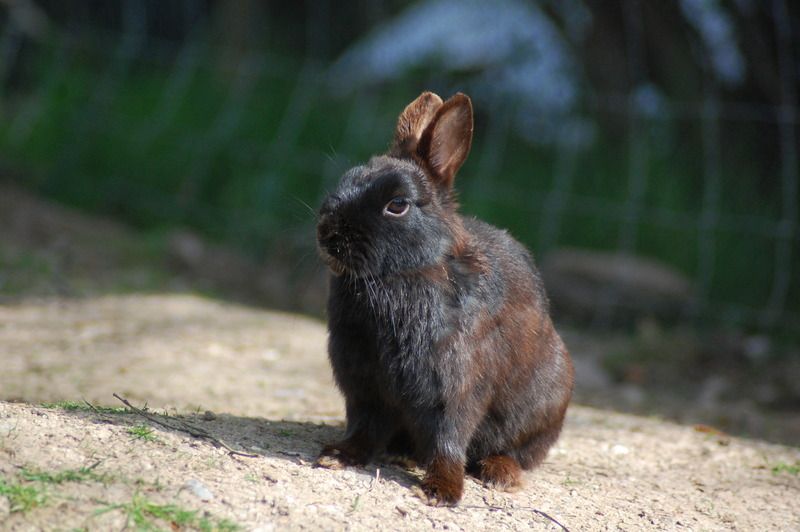 Rupert Rupert Rupert Rupert Rupert Rupert Rupert Rupert Rupert Rupert Rupert Rupert
Rupert is our walking ball of fur who causes all sorts of trouble! All of us at Fat Fluffs have holes in our clothes where he has chewed them and not many of us can put our hands up to not having been bitten by this grumpy bunny who we all love to bits! Rupert was handed in in a right state and we had to pretty much remove all his fur to make him comfortable. He has also developed an inoperable jaw abscess that we have to routinely drain and flush and he is on antibiotics for the rest of his life. He is an angora cross bunny and constantly picks up whatever loose foliage is around and seems to get it entangled in his fur and he loves nothing better than to sit in the middle of the garden during a downpour and then he really does look bedraggled before one of us has to towel him dry.... poor towel!
Rosie Rosie Rosie Rosie Rosie Rosie Rosie Rosie Rosie Rosie Rosie Rosie Rosie Rosie
Rosie is a beautiful bunny who was surrendered to us at the age of 6years as an entire female and sadly the statistics are that unneutered females over the age of 3 are 85% likely to get uterine cancer. Rosie is one of these bunnies and often, by neutering, we are able to remove the cancer but Rosie's scan showed hers was too far spread having taken over approximately 80% of her lungs. The vet wasn't sure how long she would have but we decided that, whilst she was well enough and had a quality of life, she would come home with us and be one of the Fluffs. She has flourished in the garden with the other bunnies and, whilst her breathing is sometimes laboured, she takes her time when she needs to and is really good about taking her medication. Rosie has already surpassed the vets expectations so we don't know how long she will have with us but, as long as she is happy and enjoying life, she will stay with us and be loved.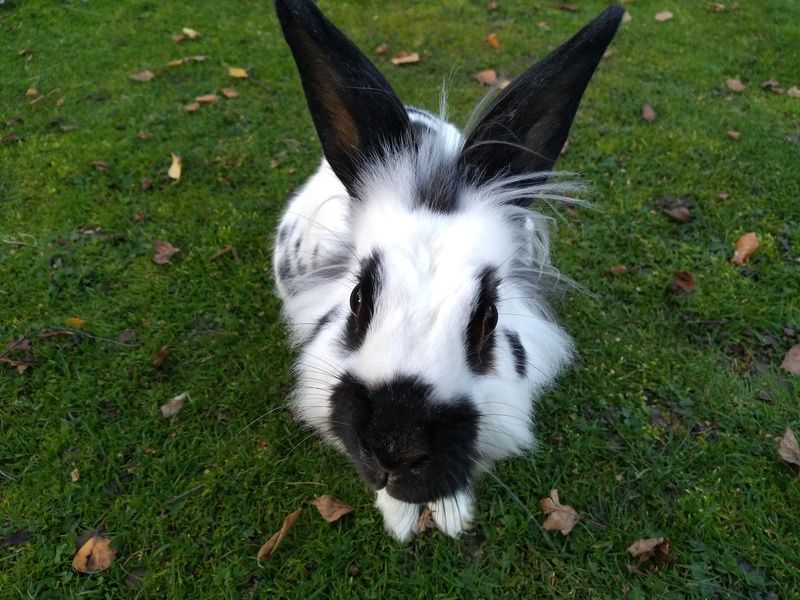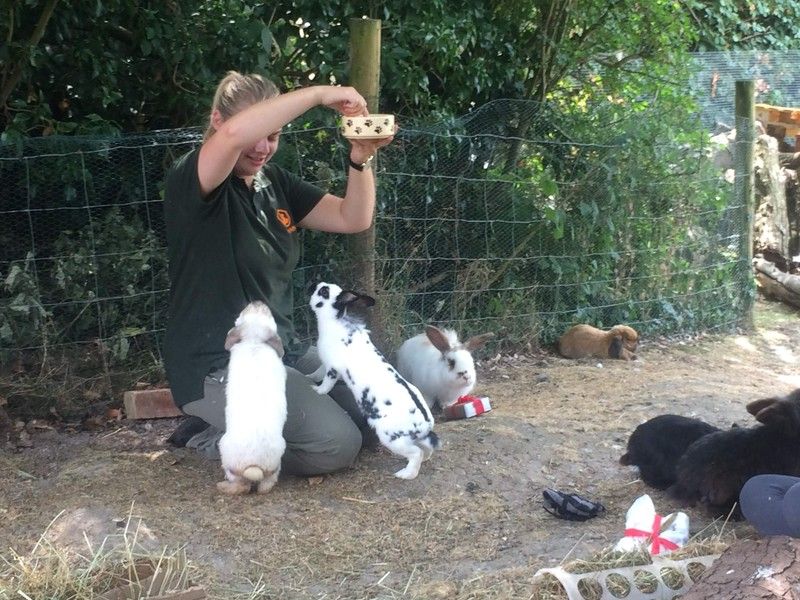 Bert Bert Bert Bert Bert Bert Bert Bert Bert Bert Bert Bert Bert Bert Bert Bert Bert Bert
Bert was dumped at Fat Fluffs Hq one early morning with no note or info - all we know about him is that he is an absolute monkey, has two holes in his nose and when he arrived he was absolutely crawling with fleas! The fleas were relatively easy to treat even though we itched like crazy afterwards just thinking about them - His nose, we suspect, may have been bitten by a rodent but we can only speculate. He saw two vets who were undecided on the best way to deal with his condition and in the end we decided not to graft but to allow the holes to heal open and to take each day as it comes. So far he has had no untoward problems and our biggest fear, that he would develop infections in his nasal cavity, as yet, despite his best attempts to bury himself in piles of dirt, roll around, dig and sniff, remain unfounded as he is fit and well (although he does sound like a tractor at times) and is very much part of the Fat Fluffs group.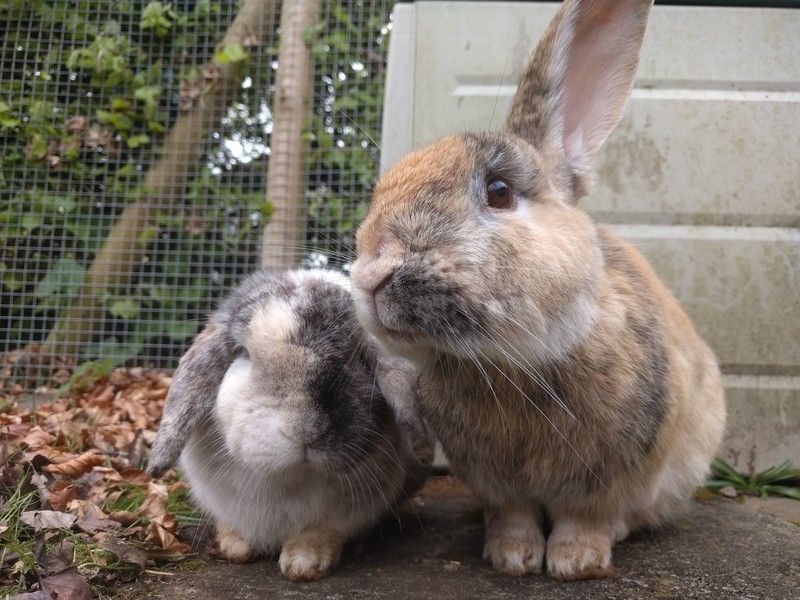 Neville Neville Neville Neville Neville Neville Neville Neville Neville Neville Neville Neville
Neville is an angora x bun with a coat that takes an awful lot of care. He tends to self harm if the knots get too uncomfortable, pulling his fur out with his teeth so we have to ensure his coat is taken good care of and, when the weather permits, we cut it right back to ensure we get every tangle out. He is a very good boy and lets you groom him for a while but when he gets bored he starts making a fuss and chewing your clothes! He loves being out and about in the garden, is always one of the last buns to go in at night and on occasion gives you a right run around.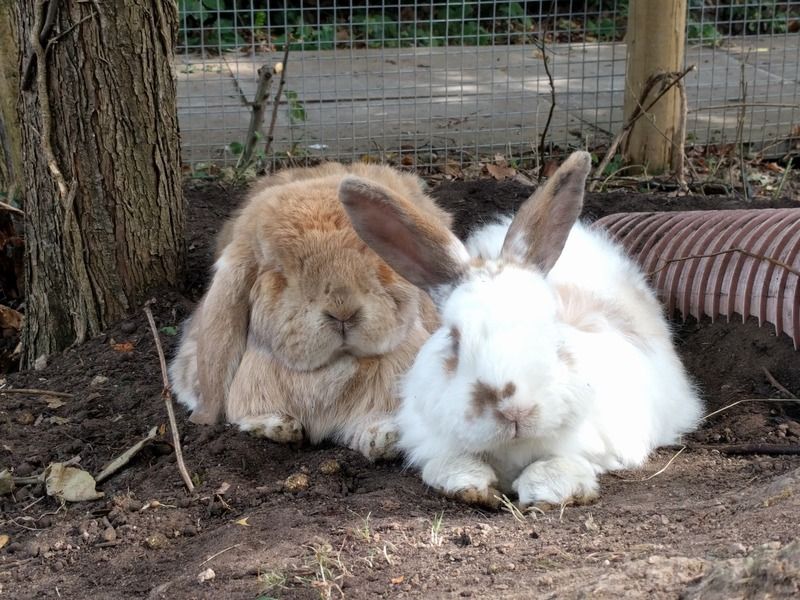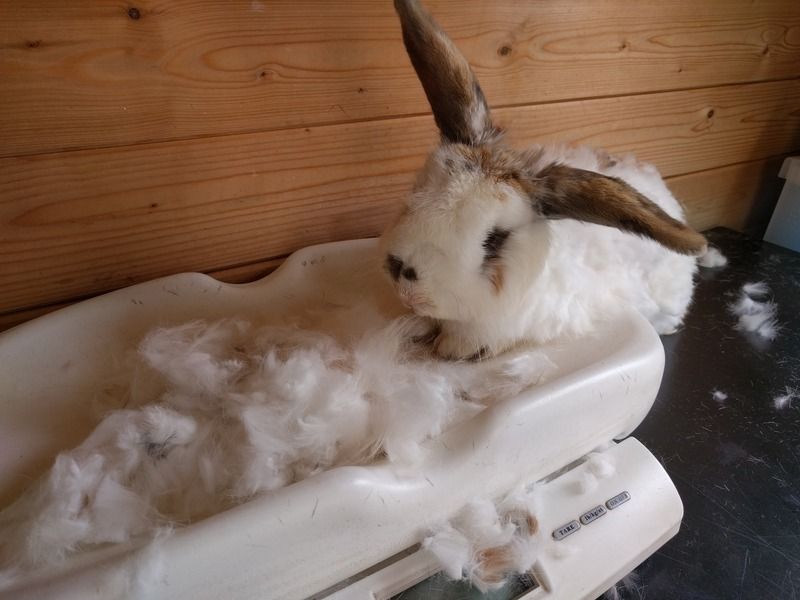 Halo Halo Halo Halo Halo Halo Halo Halo Halo Halo Halo Halo Halo Halo Halo Halo
Halo is a friendly rabbit that loves nose rubs but she likes to be the boss of the group and quite often gets into some scrapes with the other buns when they don't agree! She likes to be outside and can usually be found down the bottom of the garden reclining against the fence or munching on the grass. Halo and Angel were both rescued from a school where all the bunnies were subsequently found to have health issues. Halo is part of the Fat fluffs group due to a persistent abscess at the base of her back teeth that requires daily medication. She also has very crooked front and back teeth which require regular trips to the dentist to keep maintained.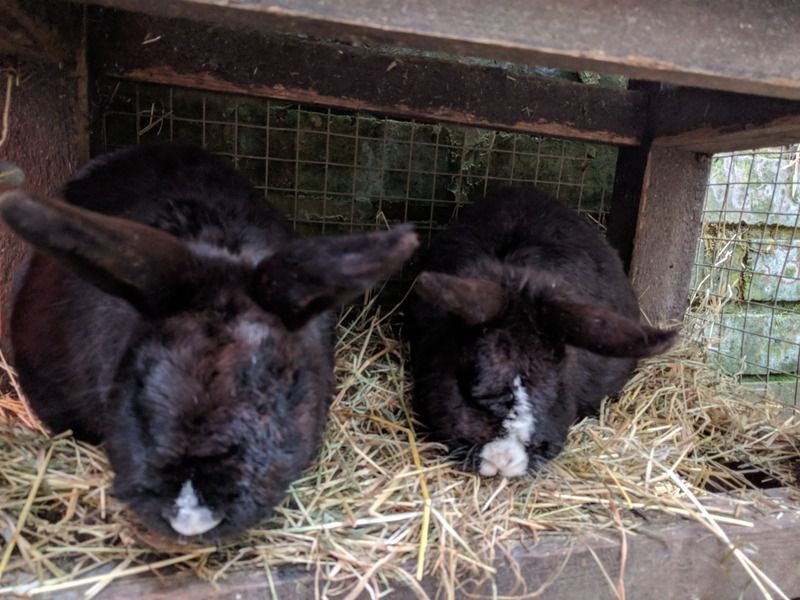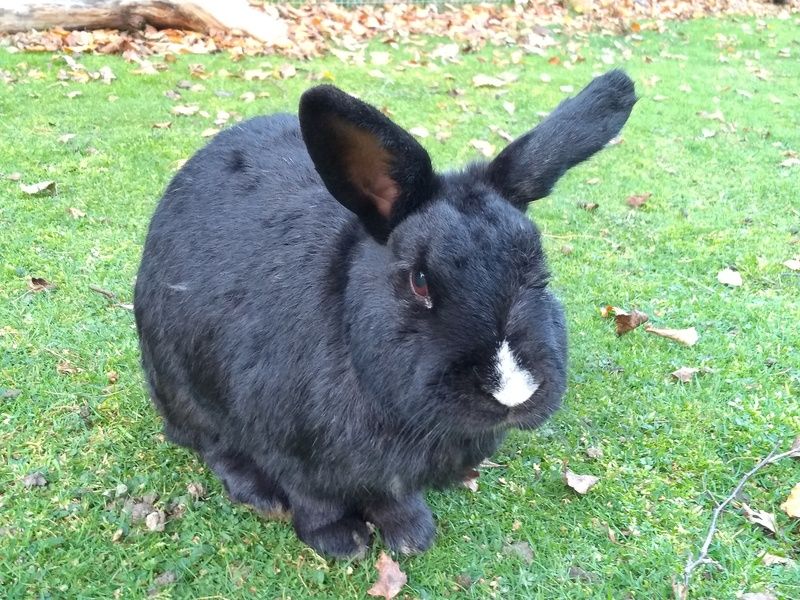 Muesli Muesli Muesli Muesli Muesli Muesli Muesli Muesli Muesli Muesli