Fat Fluffs are very lucky to be invited to be part of the Animal Rescue Barn Feature with Michaela Strachan this weekend at the NEC National Pet Show. It's a privilege to be part of this opportunity to promote our rescue work and take along some of our bunnies looking for new homes. Please come and support the bunnies and some of the team behind the bunnies!!
https://www.thenationalpetshow.com/show-experience/get-involved/animal-rescue-barn


MEET LOCAL ANIMALS LOOKING TO JOIN YOUR FAMILY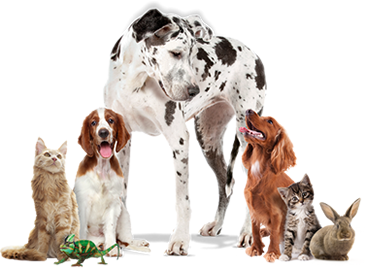 If you've ever thought about rehoming an adorable animal be sure to stop by the BRAND NEW Animal Rescue Barn where you'll meet local animals looking for their forever home!
Join TV presenter Michaela Strachan throughout the day as she hosts this important new show feature, dedicated to helping dogs, cats and small furries from some well-known charities find new home.
Find out everything you need to know about rehoming an animal and have all your questions answered including whether it will work for you! Plus, learn about the back story for each animal ready for adoption and all about their future needs.
So if you experience love at first sight and find the perfect animal for your home, be sure to speak to the charities about starting the rehoming process during the show, and help us with our quest to provide some happy homes to some gorgeous animals!
Fat Fluffs
Fat Fluffs are an independent rabbit rescue based just outside of Birmingham and it's their 10th Anniversary this year!
Fat Fluffs rehome an amazing 180 rabbits each year! All the bunnies are fully vaccinated, neutered and bonded with friends for companionship. They are on hand for new owners to contact them at any time for help and support with their new bunnies.
"Our aim is to help rabbits to be kept in better environments than a hutch, receive proper vet care, be given the correct food and to allow them to live happy, enriched and busy lives with other rabbits and their owners."

Fresh Start for Hens
Fresh Start for Hens are a group of volunteers who work to rehome ex-commercial hens. They have 100 points across England and Wales where you can add one of these hens to your home.
Hens make great pets especially ex-commercial hens as they are used to humans and are generally extremely friendly and quick tame. Hens are flock animals so need to be rehomed in groups, a minimum of 3 to start.
Greyhound Trust
Greyhound Trust Hall Green is run solely by volunteers, and is home to over 40 retired greyhounds looking for their forever home. They have rehomed a brilliant 150 so far this year!
The greyhounds have been neutered, and trained by the volunteers who will begin to socialise them into the community - most of them have never been in a house or seen anything resembling a TV or hoover.
"These greyhounds need patience, care and training but with the volunteers support and the right owners, greyhounds make the perfect pet."
Manchester and Cheshire Dogs' Home
Manchester and Cheshire Dogs' Home take in stray and unwanted dogs in the Greater Manchester and Cheshire districts. Their mission is to care for and vaccinate all dogs in their care and find them suitable and loving forever homes.
31 Oct 2018