Its been a busy week in bonding, we have had 3 bonds in.
They have all gone well so far especially for little Mayson and his new wife Snowball. Mayson is one of our Rex babies brought in a few months ago.
Mayson and his new wife went home yesterday and his mum has been posting pictures on our Facebook wall - he definately already has his paws under the table! He will be one lucky and very spoilt bun!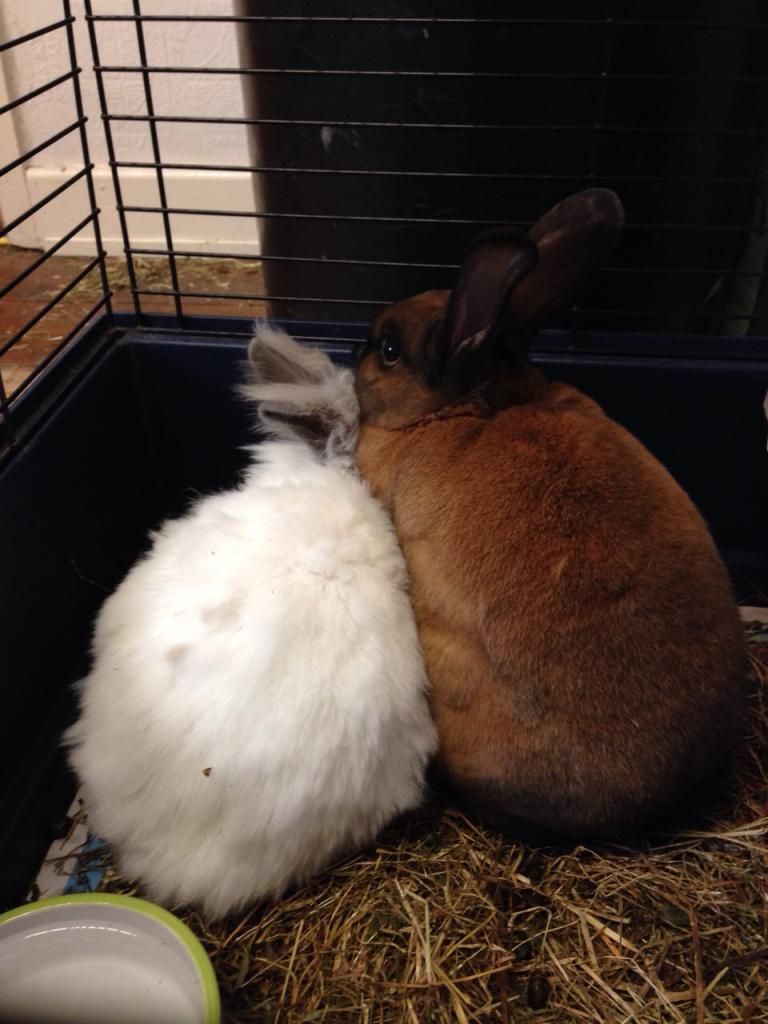 We have also had two trios in- trios are always a bit more tricky to bond!
One trio has already gone home where they have continued to behave but also cause a little bit of trouble. Mum is keeping a close eye on them and carrying on what we started. A few phone calls of support and we have every confidence that it will succeed! Paws crossed!
The last trio are going home on Monday. Little Star lost her husbun and hasn't been overly keen on sharing her life with her mums other bundles of fluff. If Star decided a trio isn't for her she will be looking for a new husbun to snuggle up to.
25 Jan 2015