Blog
Here is all the latest FatFluffs news. Enjoy!
You can subscribe to the latest Rabbits RSS feed here.
Thank you to everyone who helped out at the NEC this weekend and everyone who came along to say hello! We had such a fun and exhausting time; Sarah, Adam and Hannah talked in the rescue tent about the bunnies with Michaela Strachan, some of our girls met their hero Noel Fitzpatrick ... although we think he was a bit start struck with our bunnies ....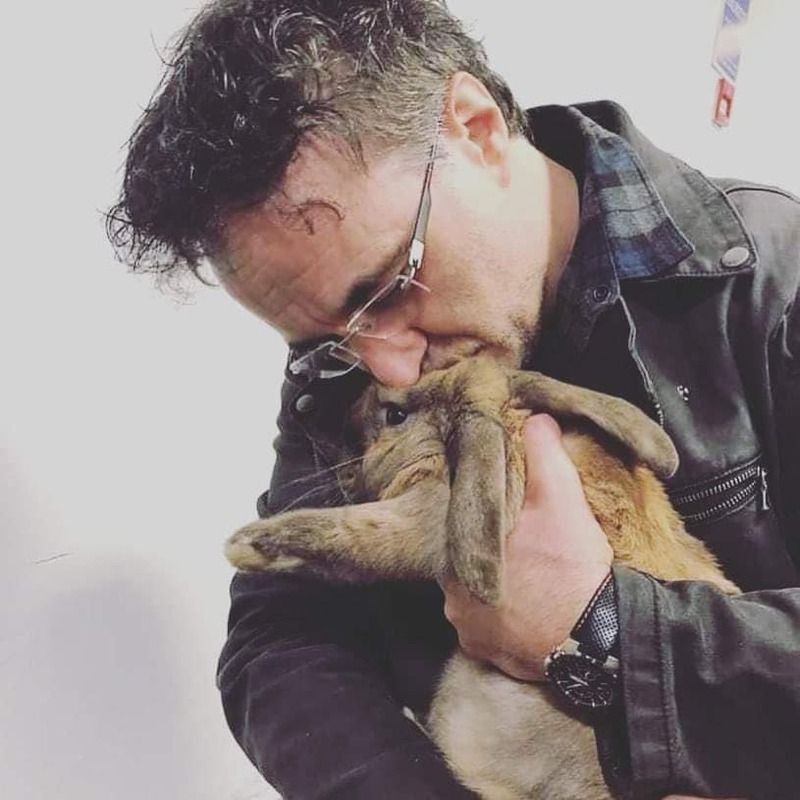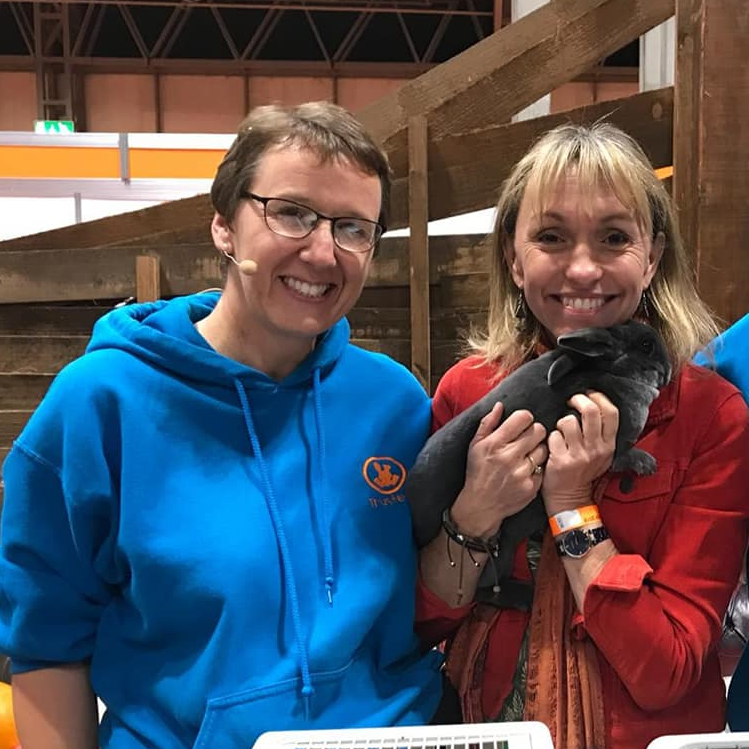 We chatted about rabbits and met loads of animal mad and loving people and as ever we were really proud to be a part of the Runaround team and help them demonstrate their amazing set ups. Here are just some of the photos from the weekend ....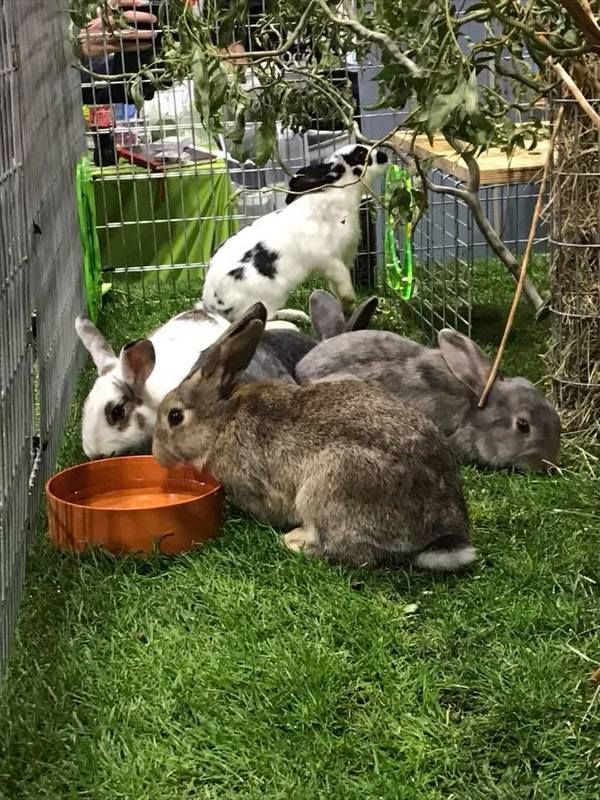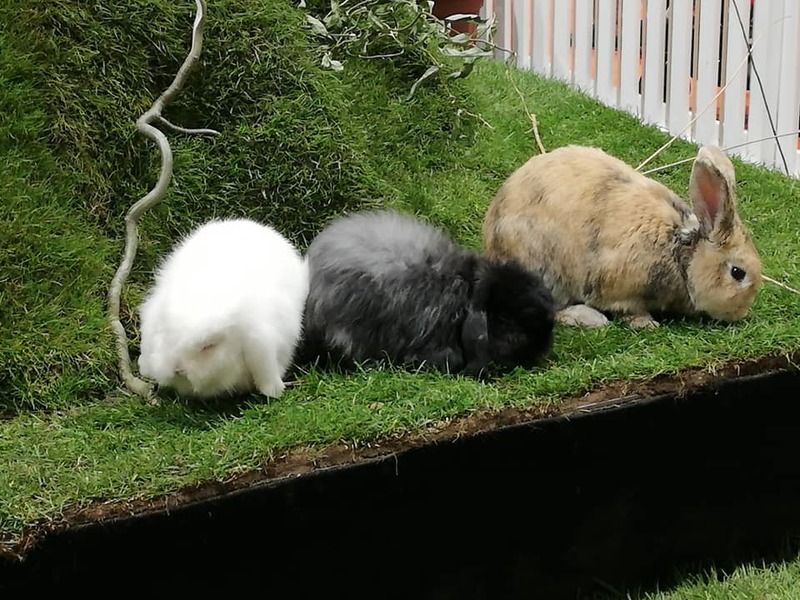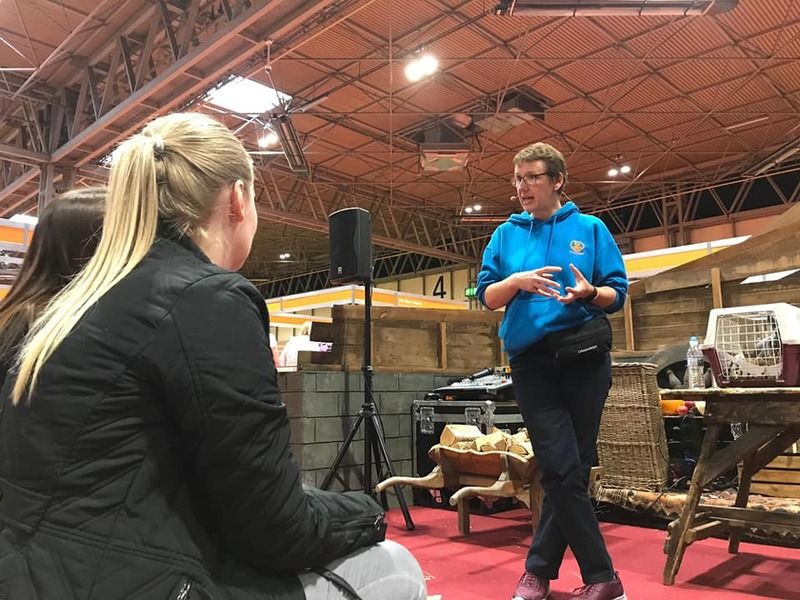 05 Nov 2018
Fat Fluffs are very lucky to be invited to be part of the Animal Rescue Barn Feature with Michaela Strachan this weekend at the NEC National Pet Show. It's a privilege to be part of this opportunity to promote our rescue work and take along some of our bunnies looking for new homes. Please come and support the bunnies and some of the team behind the bunnies!!
https://www.thenationalpetshow.com/show-experience/get-involved/animal-rescue-barn


MEET LOCAL ANIMALS LOOKING TO JOIN YOUR FAMILY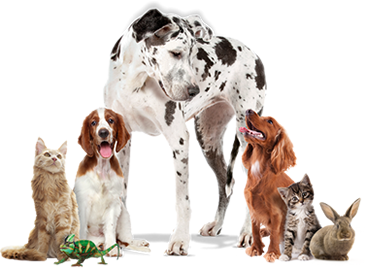 If you've ever thought about rehoming an adorable animal be sure to stop by the BRAND NEW Animal Rescue Barn where you'll meet local animals looking for their forever home!
Join TV presenter Michaela Strachan throughout the day as she hosts this important new show feature, dedicated to helping dogs, cats and small furries from some well-known charities find new home.
Find out everything you need to know about rehoming an animal and have all your questions answered including whether it will work for you! Plus, learn about the back story for each animal ready for adoption and all about their future needs.
So if you experience love at first sight and find the perfect animal for your home, be sure to speak to the charities about starting the rehoming process during the show, and help us with our quest to provide some happy homes to some gorgeous animals!
Fat Fluffs
Fat Fluffs are an independent rabbit rescue based just outside of Birmingham and it's their 10th Anniversary this year!
Fat Fluffs rehome an amazing 180 rabbits each year! All the bunnies are fully vaccinated, neutered and bonded with friends for companionship. They are on hand for new owners to contact them at any time for help and support with their new bunnies.
"Our aim is to help rabbits to be kept in better environments than a hutch, receive proper vet care, be given the correct food and to allow them to live happy, enriched and busy lives with other rabbits and their owners."

Fresh Start for Hens
Fresh Start for Hens are a group of volunteers who work to rehome ex-commercial hens. They have 100 points across England and Wales where you can add one of these hens to your home.
Hens make great pets especially ex-commercial hens as they are used to humans and are generally extremely friendly and quick tame. Hens are flock animals so need to be rehomed in groups, a minimum of 3 to start.
Greyhound Trust
Greyhound Trust Hall Green is run solely by volunteers, and is home to over 40 retired greyhounds looking for their forever home. They have rehomed a brilliant 150 so far this year!
The greyhounds have been neutered, and trained by the volunteers who will begin to socialise them into the community - most of them have never been in a house or seen anything resembling a TV or hoover.
"These greyhounds need patience, care and training but with the volunteers support and the right owners, greyhounds make the perfect pet."
Manchester and Cheshire Dogs' Home
Manchester and Cheshire Dogs' Home take in stray and unwanted dogs in the Greater Manchester and Cheshire districts. Their mission is to care for and vaccinate all dogs in their care and find them suitable and loving forever homes.
31 Oct 2018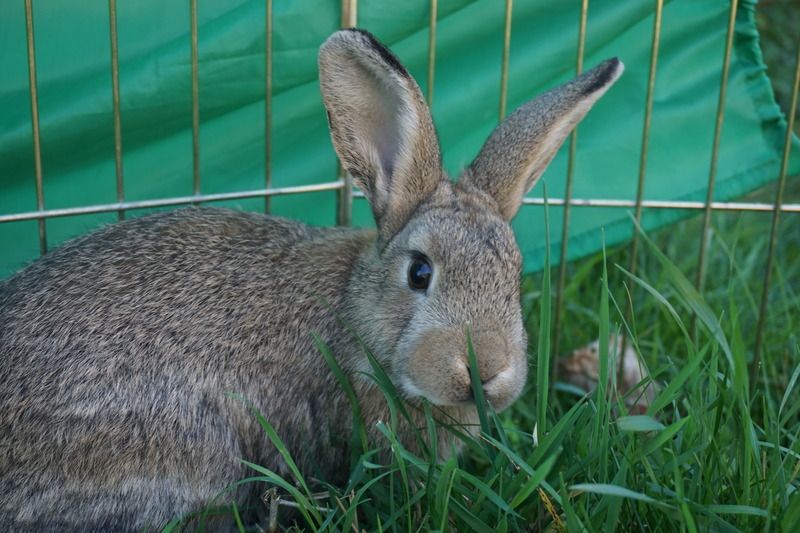 This coming weekend we have been invited, once again by our good friends at Runaround, to be a part of the NEC Pet Show on the 3rd and 4th October. We are really looking forward to it as it is always a great event where we get to meet so many great people, some stars that we admire from afar, and reconnect with friends as well as chat bunnies - a lot!
If you're in the area and visiting the show please do come and see us; we are taking lots of our rabbits with us to demonstrate the amazing Runaround system and we will also have some of our bunnies that are currently looking for homes in the Rescue Tent. There is going to be so much going on it is guaranteed to be a great weekend!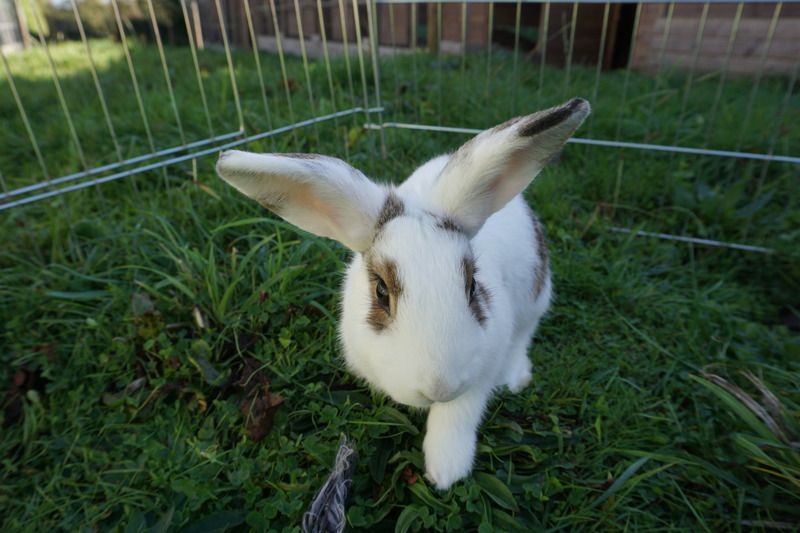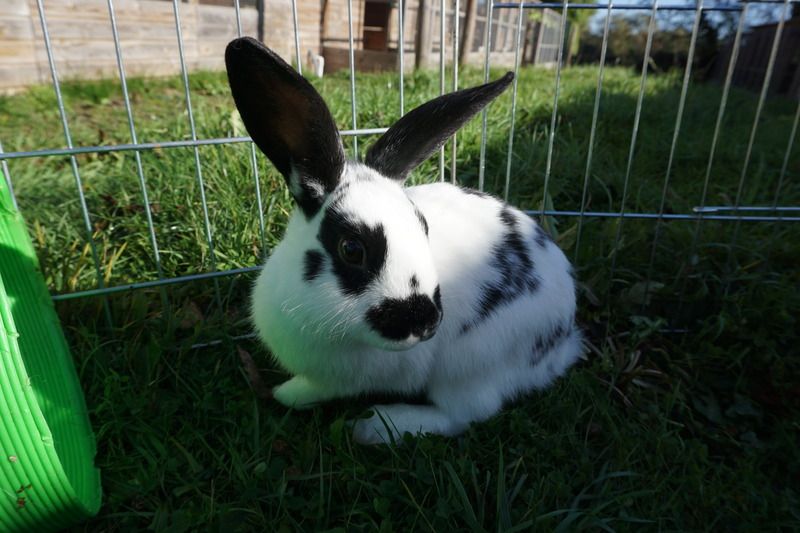 27 Oct 2018
We have 3 tickets to the National Pet Show to give away! Drop us an email on team@fatfluffs.com with the header NEC Comp to be in with a chance of winning one! Winners to be chosen at random, competition closes at 8pm this Sunday 28th October - Good Luck!!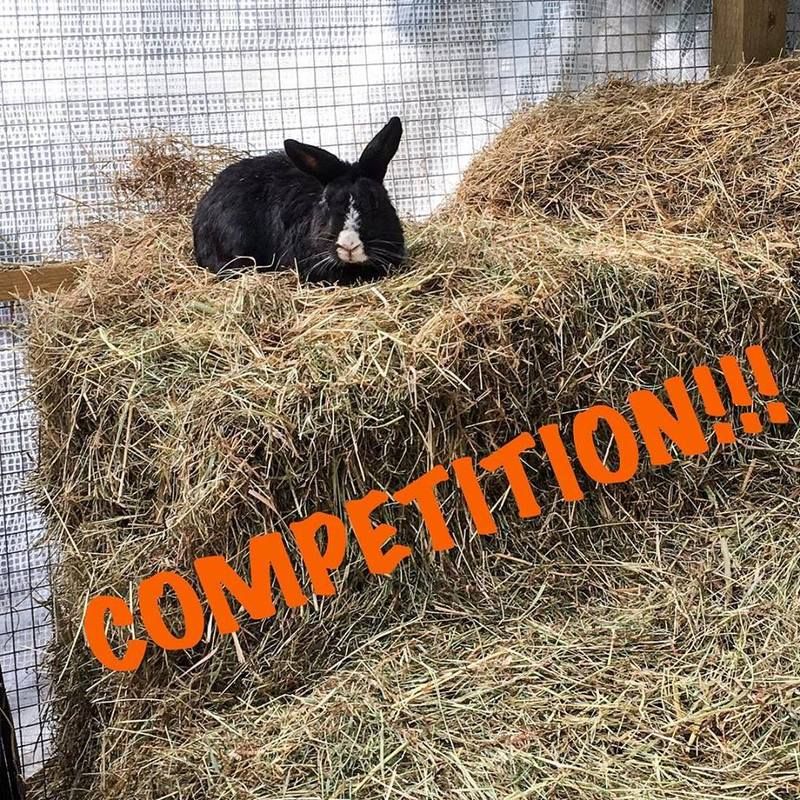 27 Oct 2018
This time last week saw four of our team heading to London to the House of Lords where our Trustee and Founder Chloe won an award with the IFAW for services to small animals!
Dianne had nominated Chloe a while ago but completely forgotten about it so when she was invited to go for a trip to London she thought it was a hoax. As valuable members of the Fat Fluffs team Charlotte and Rachael also got dressed up in their glad rags and went to the House of Lords where Chloe and nine others were awarded for their services to animals.
The awards were presented by Bill Oddie and Baroness Gale on a beautiful sunny day in a stunning setting.
"Thank you to Dianne for nominating me and to all the other people who knew all about it when I didn't and said such lovely things. I am really touched to be nominated and even more so to win and, more than that, appreciate all the love and support I receive as I couldn't do any of this without the team and volunteers who give so much"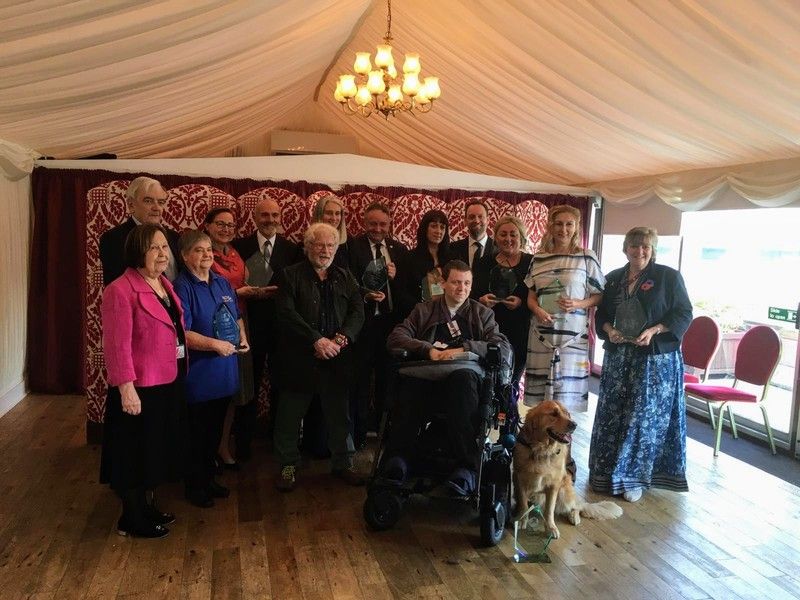 27 Oct 2018
Rabbit Keeper

Fat Fluffs Rabbit Rescue & Rehome, a small animal charity based in Hampton in Arden, is looking for a Rabbit Keeper to join it's dedicated team.

Working three days a week (18 hours opposite a current two day part time employee) you will be responsible for the welfare and wellbeing of all the rabbits at the rescue including feed, environment, enrichment, health and care, data entry and analysis as well as many other duties.

This will be a very hands on job requiring commitment, confident handling skills and will involve getting to know the animals personally, making it a physical but rewarding job for the right person.

You will ideally be someone with recent animal enrichment and handling experience, have a passion for rabbit welfare, a flexible, confident, outgoing personality with good written and verbal communication skills and a relevant qualification preferably to degree level. A first aid qualification would also be advantageous.

To apply please send a CV and covering letter to: chloe@fatfluffs.com
14 Jul 2017
Does anyone have a spare couple of hours this festive season? We know everyone has lots of exciting plans over the coming few weeks but our bunnies still need 24/7 love and care so if anyone could spare a few hours one morning to pop in and give us a hand with giving them a clean and a cuddle they would really appreciate it - please email volunteer@fatfluffs.com or give Adam a call on 07737 218035 - thank you so much!
22 Dec 2016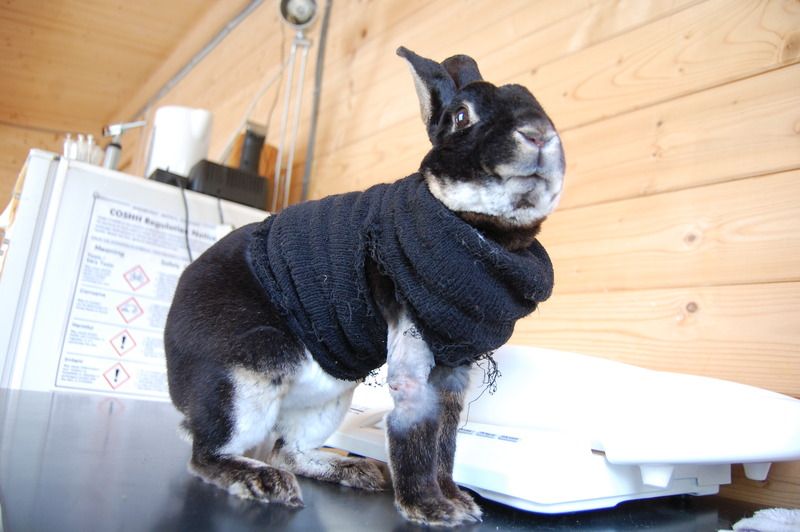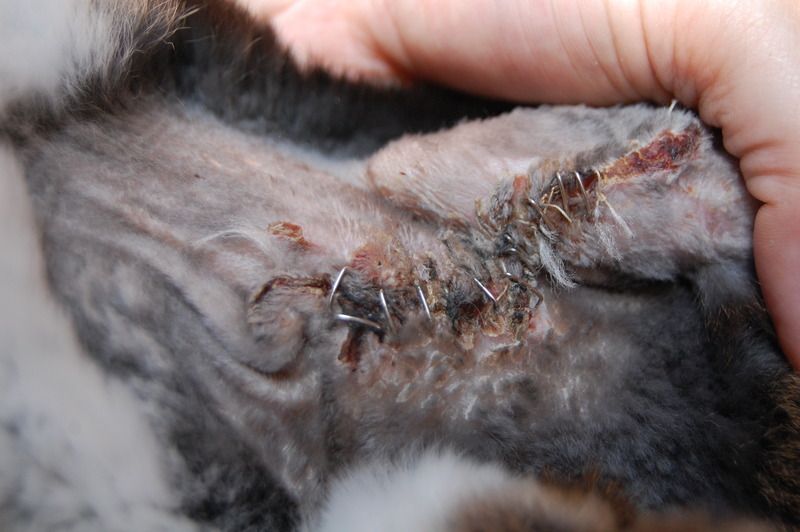 This is Bugsy modelling one of our Fat Fluff Pop Socks (Post Op Sock) Bugsy had a very large abscess under his right armpit about the size of a tennis ball which was successfully removed by our fab vet Rebecca - but Bugsy is a monkey and chewed his stitches so he is now in his pop sock and stapled and healing well! A very kind adopter gave us these runaround items - 4 x 8ft tubes and a hay hutch which we are auctioning off to help pay for this little man's op. If anyone is interested in purchasing all or any of these then make us an offer and it has been requested that a carrot is thrown in with the offer and brought on collection ..... Thank you!!
08 May 2016
Massive thank you to everyone who attended and supported our gala - we had a fantastic time and raised a massive £850 for the bunnies. As you know our vet bills are always mounting so this will go towards them which in turn means that our bunnies get the treatment and ops that they need so they can go on to loving new homes.
Additional special thanks goes to Julian for organising the event and making it such a success. Julian has now stepped down as our Events co-ordinator due to new family commitments and, whilst we will miss him, we really appreciate all he has done for us and wish him and his family all the best for the future.
28 Apr 2016
There is also a vegetarian option : Hearty vegetable and mixed bean Wellington, complemented by a fresh tomato and thyme sauce. Just write 'vegetarian' by the main course option on your return slip.
29 Oct 2015